Some Information
Phidippus regius, known commonly as the regal jumping spider, is a species of

jumping spider

in eastern

North America

. Adult males range from 6 to 18 mm (0.24–0.71 in) in body length and average 12 mm (0.47 in). Females range from 7 to 22 mm (0.28–0.87 in) and average 15 mm (0.59 in).

P. octopunctatus

from western North America reaches a larger size.
Males and females are easily differentiated. The males are always black with a pattern of white spots and stripes. Females often bear similar patterns to the males, but range in color from shades of gray to a vivid orange.
The regal jumping spider belongs to the genus
Phidippus
, a group of jumping spiders easily identified both by their relatively large size and their iridescent
chelicerae
. Among most members of Phidippus, these chelicerae are generally green, but in the case of P. regius they are often a blue-violet.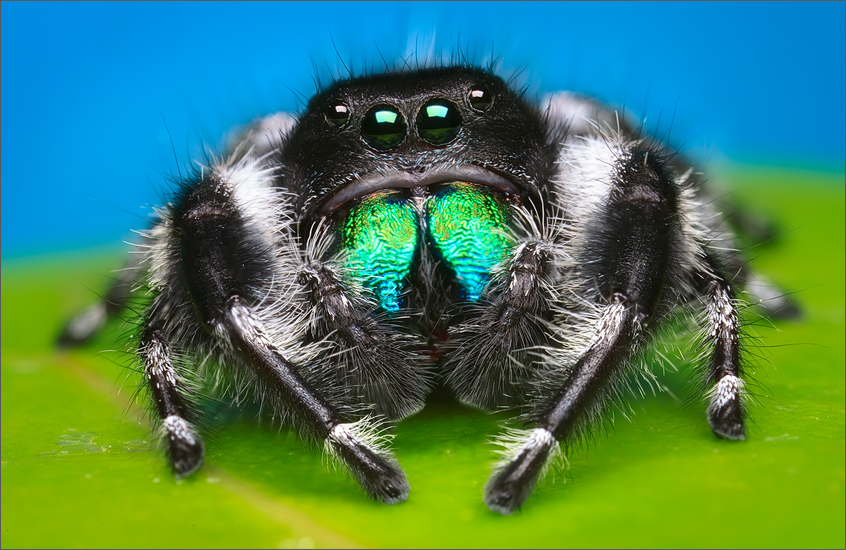 2
3
4
5
6
7
9
10
11
13
14
15