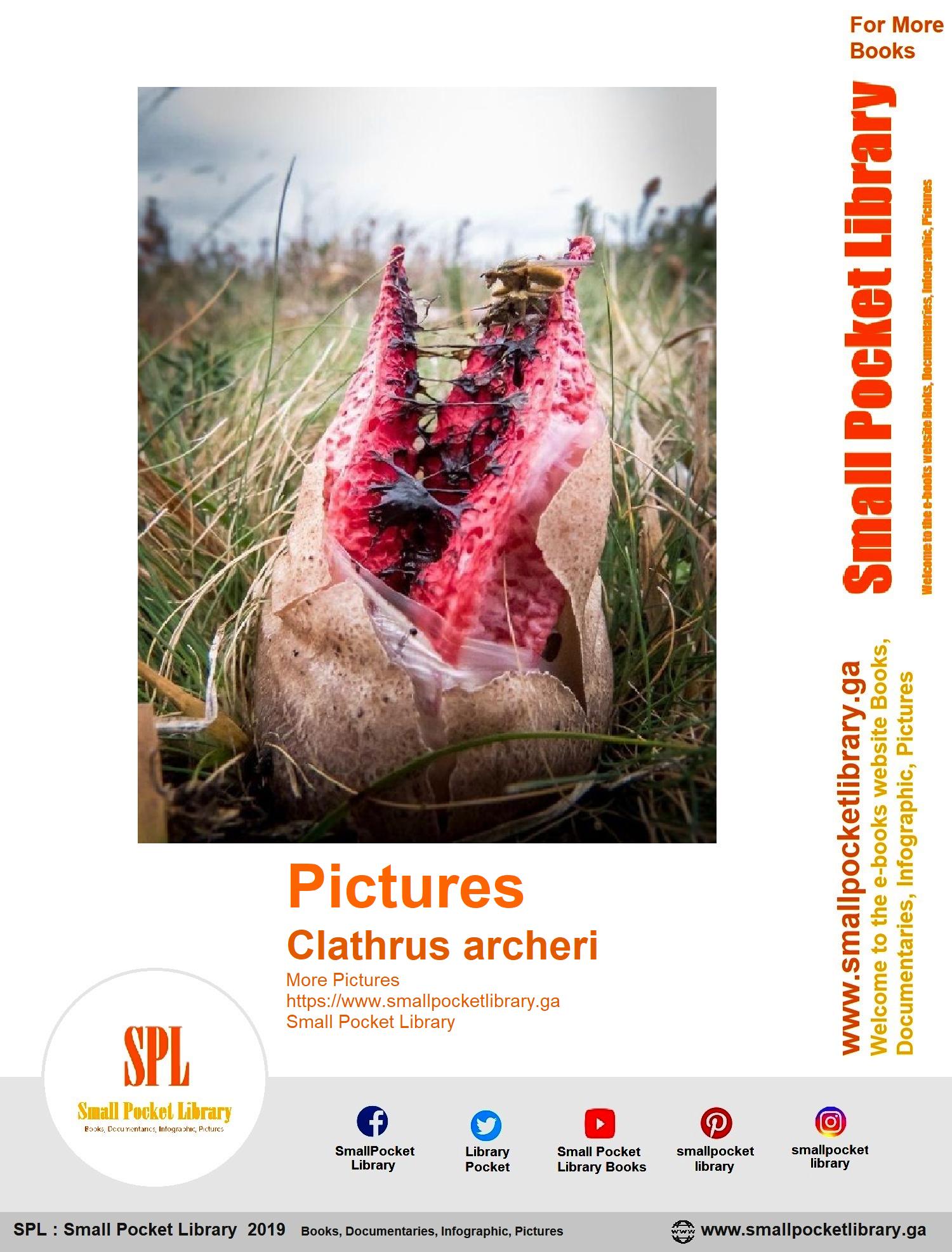 More Information about Clathrus archeri
Clathrus archeri

(synonyms

Lysurus archeri

,

Anthurus archeri

,

Pseudocolus archeri

), commonly known as

octopus stinkhorn

, or

devil's fingers

,

is a fungus which has a global distribution. The young fungus erupts from a suberumpent egg by forming into four to seven elongated slender arms initially erect and attached at the top. The arms then unfold to reveal a pinkish-red interior covered with a dark-olive spore-containing

gleba

. In maturity it smells like putrid flesh. Recently,

C. archeri

var.

alba

with white tentacles or arms has been reported from the Shola Forests in the Western Ghats, Kerala, India.



source:Wikipedia